---
1: Preparation
Before starting a game you have to prepare the playing field.
Mark up distances 5, 6, 7, 8, 9 and 10 meters from the disc golf basket
Pick 5 preferably similar putters
---
2: New game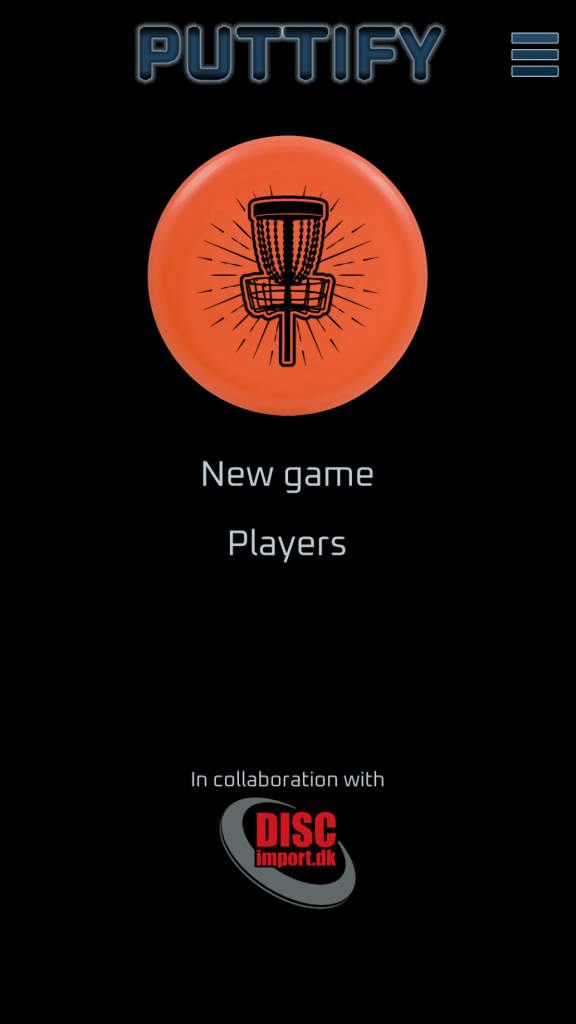 Start a new game by pressing "New game"
---
2: Choose rounds
Puttify supports games with 5, 10 or 20 rounds.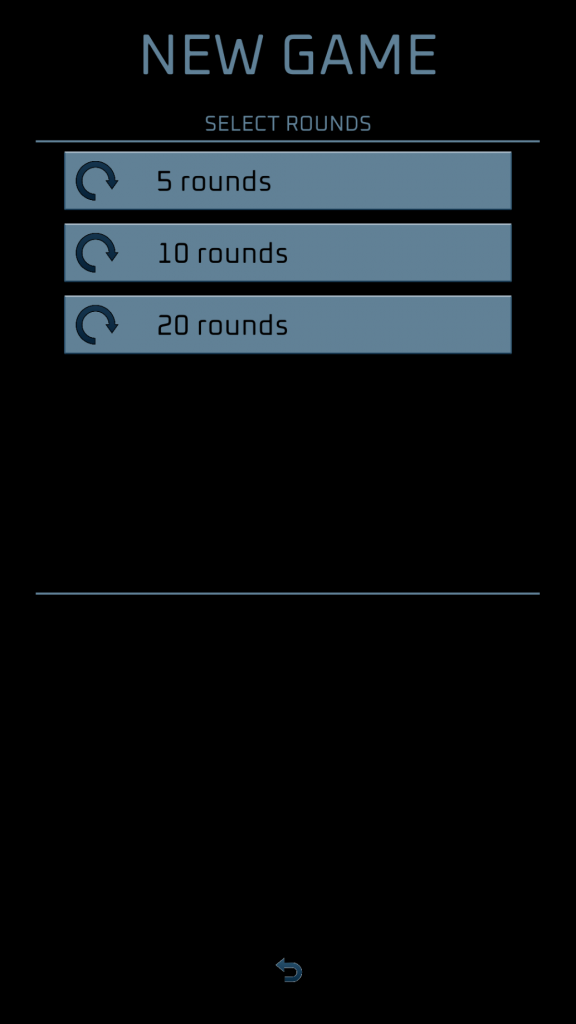 Select 5, 10 or 20 rounds
---
2: Choose players
You choose players before starting the game.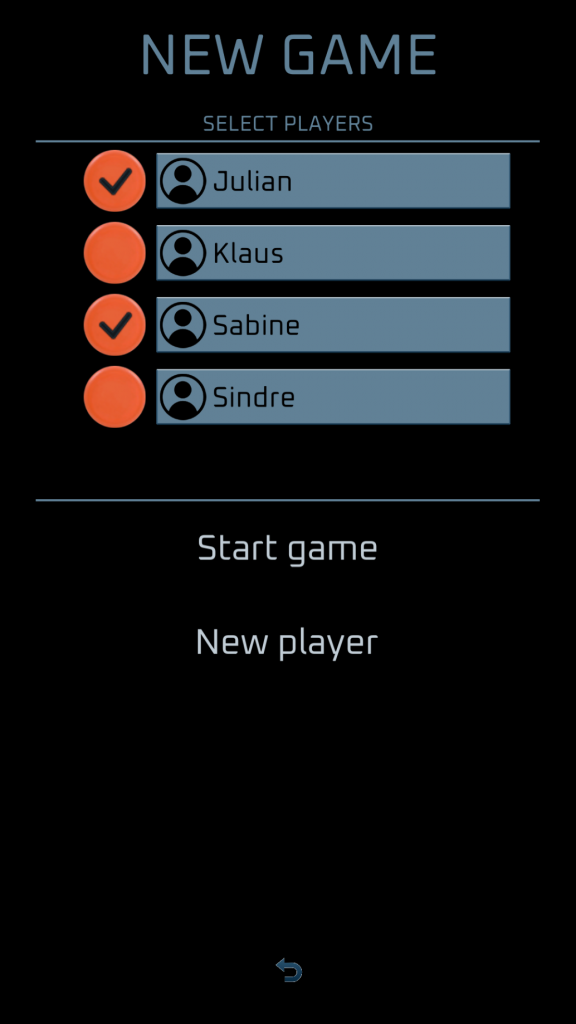 Create players
Choose 1-10 participants by clicking each player
Start game
---
3: Playing the game
You always throw all 5 discs from the same distance and always start at 10 meters.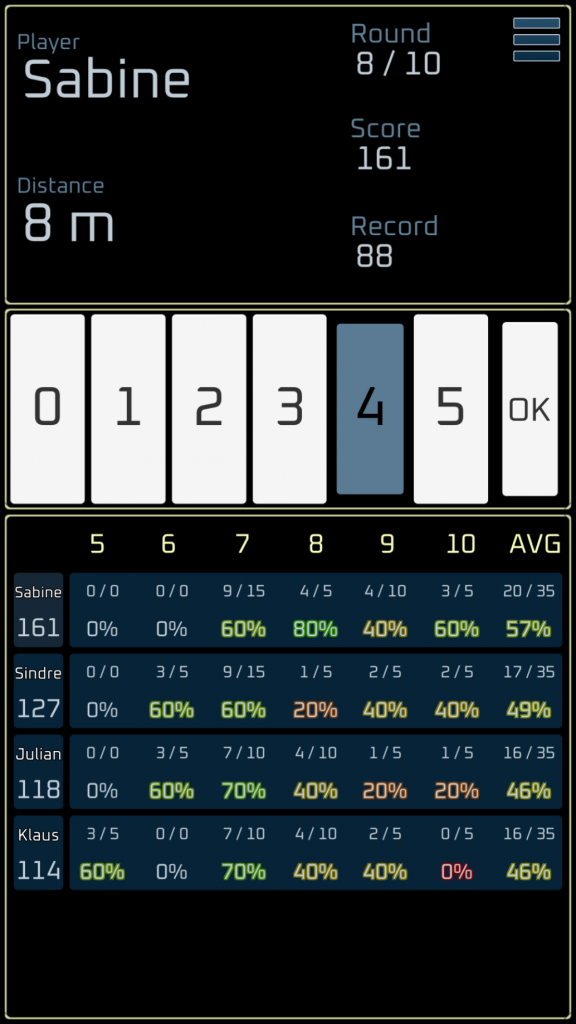 Once you have thrown all 5 discs you input the number of successful throws
View hitting percentages for all distances during the game
Depending on how many successful throws you manage to make, the app will tell you which distance to throw from next time its your turn as well as counting your score.
If you miss all throws you go to 5 meters next time.
If you make 1 successful throw you go to 6 meters.
If you make 2 successful throws you go to 7 meters
And so forth…
All players take turns throwing 5 discs and recording sunk putts in the app.
Points are given for every successful throw matching the number of meters you throw from.
Every successful 5 meter throw yields 5 points.
Every successful 6 meter throw yields 6 points.
And so forth…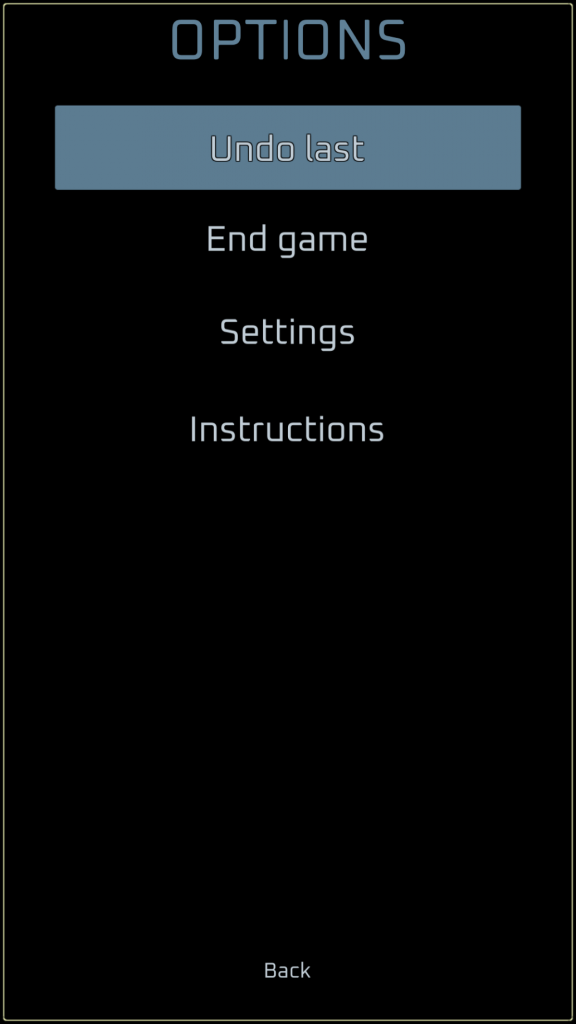 Via the options menu it is possible to undo the last entered score.
---
5: Winning
When the chosen number of rounds have been played, the player with most points will be the winner.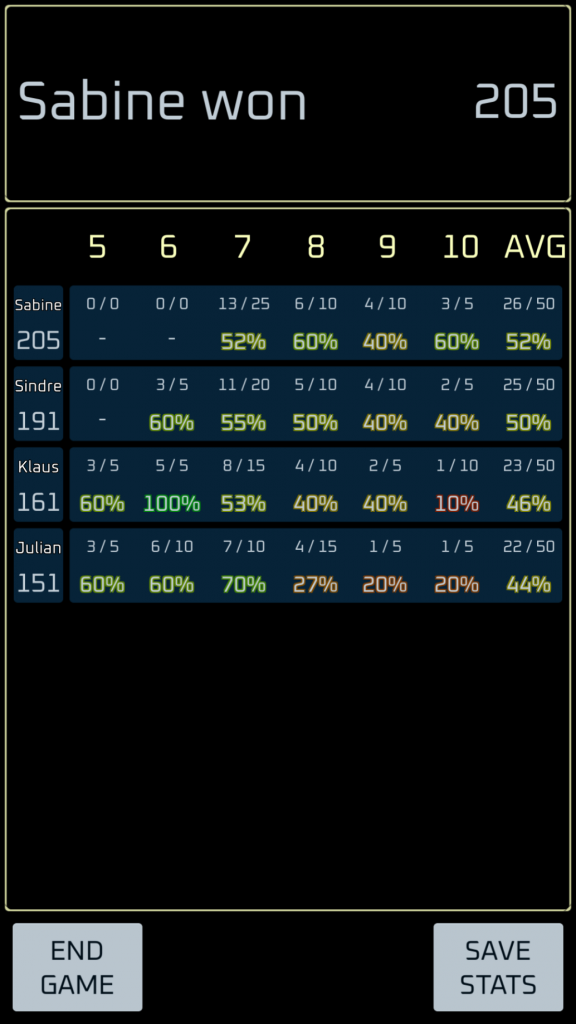 The players will be listed in decreasing score order and the final hitting percentages will be listed for all distances
Remember to save the scores before ending the game if you wish to track your progress